XA35
The compact all-in-one XA35 camcorder boasts a wide dynamic range and an HD/SD-SDI terminal - making it ideal for professional mobile news gathering and for journalists who need to capture content discreetly, especially in challenging high contrast lighting conditions.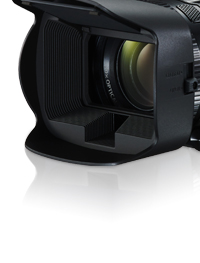 Prednosti
Wide 26.8mm¹, f/1.8-2.8 lens, 20x zoom with intelligent 5-axis OIS and Dynamic IS
1/2.84" HD CMOS Pro sensor with improved sensitivity for enhanced low-light performance and lower noise
Wide DR mode (600%) and Highlight Priority mode² maintain highlight/shadow detail for a more natural image
HD/SD-SDI output ideal for professional broadcast environments
Dual-format recording: Full HD AVCHD (28Mbps) or MP4 (35Mbps) to 2 x SD cards
Detachable handle with professional XLR inputs and built-in IR lamp
8.77cm (3.5") OLED touchscreen for excellent resolution, contrast and colour reproduction
1.56m dot EVF and 45° tilt for flexible shooting
Fast and slow motion (x2 to x1200) with interval recording in MP4 mode
Built-in dual band WiFi for remote control, file transfer/upload and browser preview
Detaljne značajke
Detaljnije pregledajte Canon XA35
20x zoom wide angle Canon HD video lens

Capture superb quality footage thanks to the XA35's stunning and versatile 26.8mm¹ wide angle lens. A 20x zoom gets you up close to the action, while Dynamic Optical Image Stabilisation compensates for shake in 5 directions to provide ultra-steady images. f/1.8 maximum aperture, an 8-blade iris and EDM technology enable beautiful 'bokeh' effects.


Improved 1/2.84" HD CMOS Pro sensor

The newly developed Canon HD CMOS Pro sensor achieves an effective pixel count of approximately 2.91 megapixels to deliver stunning Full HD picture quality. With increased sensitivity and an improved signal-to-noise ratio, low light images in particular appear cleaner with reduced noise.


Flexible new image settings

Two new picture settings help you achieve even more impressive results. Wide DR mode gives you a 600% dynamic range, resulting in bright images with high contrast that retain detail in both highlight and shadow areas, without the need for post-production. Highlight Priority mode reproduces footage with more natural tones, richer colours and detail, particularly in areas of high brightness² - perfect for scenes with bright skies and reflective surfaces.


8.77cm (3.5") OLED touchscreen and tiltable EVF

Despite its compact size, the XA35 provides high-quality monitoring. An easy-to-use OLED touch screen with a 1.23 million dot resolution offers faster response times and superior definition, contrast and colour reproduction compared to LCD equivalents. A 0.61cm (0.24") 1.56 million dot EVF can tilt up to 45° - easily accommodating a range of shooting positi
Tehnički podaci proizvoda
Saznajte više o modelu Canon XA35, njegovim značajkama i mogućnostima.





Stabilne snimke u svakoj situaciji
Stabilno snimanje dok ste u pokretu

Vrhunsko snimanje pri slabom osvjetljenju


Snimite detaljno i preosvijetljene dijelove i dijelove u sjeni

Dajte prioritet detaljima u preosvjetljenim dijelovima
Kreativno snimanje s brzim prolaskom vremena

Wi-Fi daljinsko upravljanje i lako dijeljenje

Kružni otvor blende s 8 listića

Snimanje u AVCHD formatu brzinom od 28 Mb/s

Snimanje u MP4 formatu brzinom od 35 Mb/s

Organic LED zaslon osjetljiv na dodir od 8,8 cm

Dva utora za SDXC karticu

Trenutno automatsko izoštravanje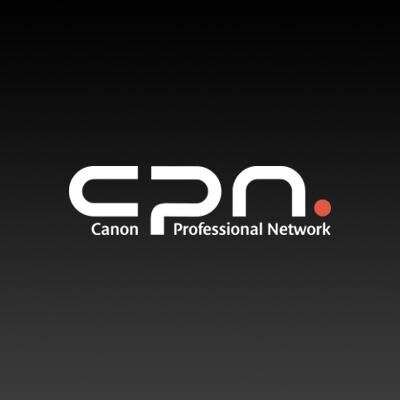 Profesionalna mreža tvrtke Canon
Nadahnuće, edukacija, informacije o proizvodima i sveobuhvatne novosti za profesionalne fotografe i videografe tvrtke Canon, kao i napredne entuzijaste diljem svijeta.
ili