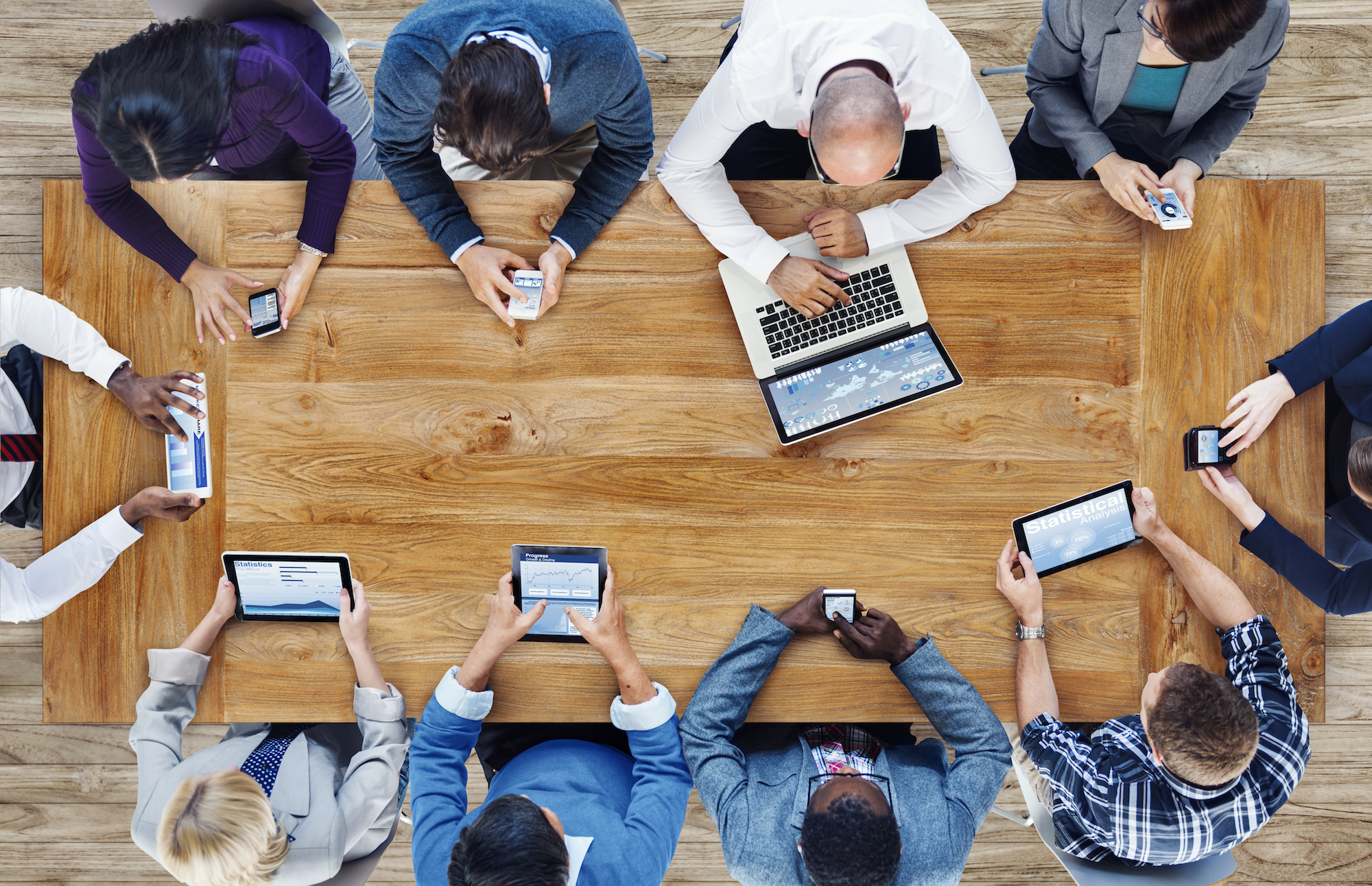 The employee effect: a role reversal in IT decision making
We are starting to see a fundamental shift in the way that IT decisions are being made. Traditionally, technology decisions fell to the CIOs and IT directors, and were communicated to the rest of the organisation by IT managers. However, a new and powerful group of influencers is emerging. Change is starting to be driven from the bottom up; by employees.
The top-down approach always ran the risk of leaving employees feeling frustrated with their views undervalued, unheard or ignored. This view is supported by findings from our Office Insights report, an independent pan-European study of 1,671 employees, which revealed that employees feel ostracised when it comes to using the technology purchased on behalf of the company. Of the respondents, 29% of end users claim to have no influence or involvement in the decision making process. [1]
It's clear that office workers are starting to become a lot more proactive and demanding when it comes to using technology in the workplace, especially as they are the end users who use the technology every day. This sense of frustration and disenfranchisement can represent a serious issue for an organisation. In many cases, employees are starting to implement solutions that are familiar to them to enhance their work when the appropriate tools are not provided, often without the approval of their IT team. This issue is also identified by AIIM's recent survey of its members which found that a quarter of organisations admit to using 'unofficial' cloud based, remote services to share content with other employees. According to the findings, 9% see 'unofficial use' of business cloud hosted file-sharing services in their organisations, and 16% see 'consumer-grade' services being used. The survey also revealed that only 16% of respondents had an 'official, cloud-hosted file-sharing system for employees to use;'[2] a clear indication that when the right tools are not available, staff will use other means to gain access to them. Increasingly tech savvy employees with access to the latest tools and gadgets in their personal lives expect a similar technology experience at work. As a result, employees expect businesses to be aware of their needs and want their voices to be heard.
This is a dangerous trend for IT managers who, first and foremost, need to stay in control of their business' technology and infrastructure. It makes it difficult to monitor employees' usage and ensure that the technology is safe to use and does not put data or corporate security at risk.
The impact of change
Empowering employees has many clear benefits, including enhancing employee engagement, greater uptake and use of IT tools, and increased motivation. However IT managers also need to be aware that the changes may result in certain challenges for the organisation; from complicating the decision making process to managing security around company devices and data. Historically the role of IT managers has been to communicate IT changes from the top down, however the consumerisation of IT has complicated this role. IT managers understandably feel as if they are being pulled in two very different directions; reporting to both IT directors and trying to manage the demands and expectations of their staff.
An additional risk is that IT managers can be viewed as inhibitors to the way people want to work if they fail to respond to requests; a barrier in the way of progress. An unreceptive response to technology suggestions from the workforce can leave employees feeling isolated and demotivated, reducing their levels of engagement and productivity. However, approving too many demands for new devices and solutions also poses a potential risk to careful IT controls already set to protect company data, and make it impossible for IT managers to closely manage the IT infrastructure already in place. To effectively manage this, and prevent employees from using unapproved solutions, IT decision makers need to consider a balanced system that allows employees to engage in this process but ensures implementation is still fully managed by the IT department. The system must make the responsibilities of both parties clear. For example, there should be a clear policy outlining whether it is the employee's or employer's responsibility to fix or replace a broken device.
In a recent report[3], IDC recommends that organisations encourage users to enrol in formal BYOD programs and sign end-user policies. It doesn't necessarily have to result in an entire system overhaul. The recommendation is that IT directors just need to speak openly to their staff to review their organisation's technology and ensure it is being used to its full potential by educating them. Training, which is an important part of managing IT change, ensures that employees can use the current technology in their workplace to its full potential and is largely welcomed by employees. Canon's Office Insights report supports this by outlining that 51% of respondents are interested in receiving training to get the most out of their printers and MFDs[4].
Benefits of successfully embracing the change
The willingness to listen to employee's demands will help to shape a more robust and, at the same time, agile IT system. This not only prevents users from feeling isolated but also helps employees identify how they can improve their work process. It can be as simple as enhancing their efficiency by providing them with a mobile scanner for their personal tablet/smartphone and ensuring all solutions and devices match the employee's needs for mobility. Employers must also make sure that their staff are educated on their technology's advanced features, the company's security and mobility policies, and general document handling. Training clearly goes hand-in-hand with greater engagement. It is a complicated puzzle for IT leaders to solve but the outcome could be almost priceless: a more engaged user base and more agile and productive workforce.
[1] Canon Office Insights report raw data. Office Insights Report is a result of an independent study into office technology trends across 18 European countries commissioned by Canon Europe. The research consisted of an online survey of 1,671 employees, including 300 decision-makers, from a range of market sectors, and a further 60 in-depth telephone interviews with a selection of end-users from 12 countries. For more information, please visit http://www.canon-europe.com/For_Work/In_the_Office/Office_Insights_2013/index.aspx
[2] Pete Swabey, 2013, One in four admit employees use "unofficial" cloud file-sharing, Information Age, 21st May, online: http://www.information-age.com/technology/information-management/123457065/one-in-four-admit-employees-use--unofficial--cloud-file-sharing
[3] IDC report, Mobile, Mobile Print and Cloud: Changes, Challenges and Opportunities by  John Delaney, Arnaud Gagneux and Chris Ingle, 24th April, 2013
[4] Figure 14, Office Insights report, page 23. Office Insights Report is a result of an independent study into office technology trends across 18 European countries commissioned by Canon Europe. The research consisted of an online survey of 1,671 employees, including 300 decision-makers, from a range of market sectors, and a further 60 in-depth telephone interviews with a selection of end-users from 12 countries. For more information, please visit http://www.canon-europe.com/For_Work/In_the_Office/Office_Insights_2013/index.aspx
ili